05 Apr

Odylia Presents Gene Therapy Commercialization Workshop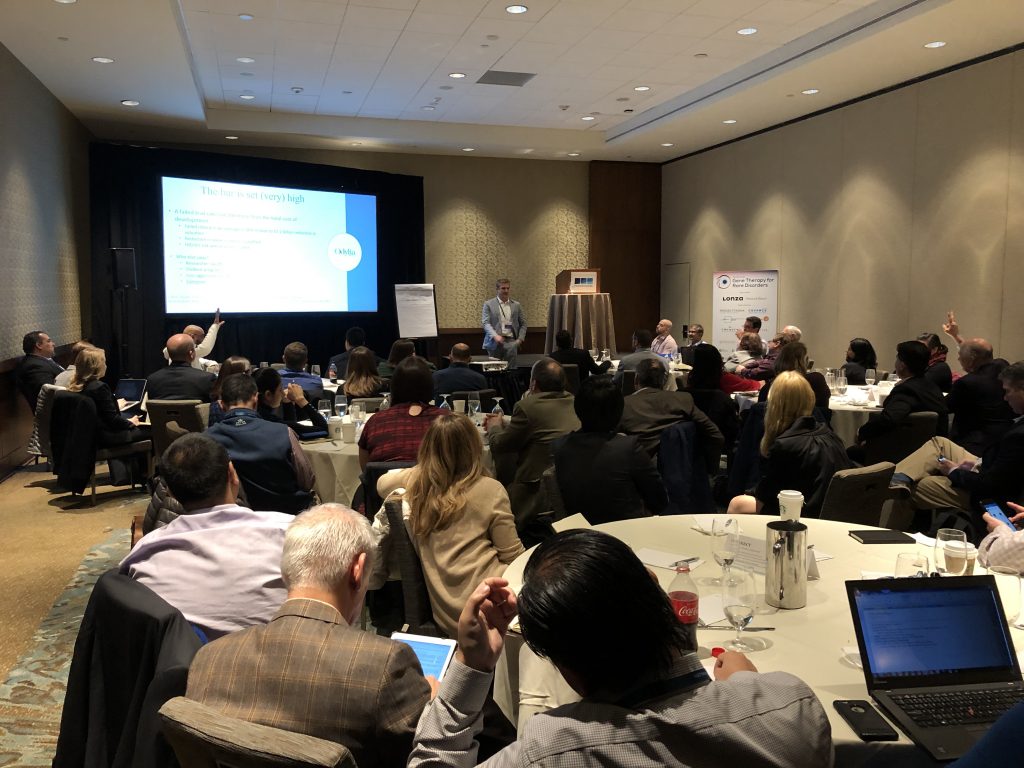 March 26, 2019 (Boston, MA) Odylia Therapeutics Chief Scientific Officer Harrison Brown led a workshop on the challenges and solutions to the development of AAV gene therapies for rare disorders. Held at the 3rd Annual Gene Therapy For Rare Disorders Conference in Boston, MA, this workshop created a collaborative environment where participants shared their collective perspectives, challenges, and potential solutions to the restrictions of the development of gene therapies for ultra rare diseases.
The realization of commercial gene therapy promises to bring in a new era of medicine for the treatment of genetic disease. However, while the pathophysiology of many rare monogenic disorders are well understood and amenable to AAV gene therapy, the low prevalence of many disorders presents a nearly intractable economic obstacle in the development of therapies for such diseases.
There is a cogent need for novel pre-clinical and clinical development strategies fostered by cooperation within the gene therapy space. Platform vector gene therapy, standardization, and novel clinical trial design represent just some of the areas industry can work together to build a new, lean model of AAV development.
Topics discussed during the workshop included the development of platform vector gene therapies, standardization of CMC sections of INDs, clinical trial designs tailored for the needs of ultra-rare disorders, and ways to stimulate commercial investment in the ultra-rare space.
This sold-out workshop gave participants actionable takeaways and future directions that will help shape the future of the field.