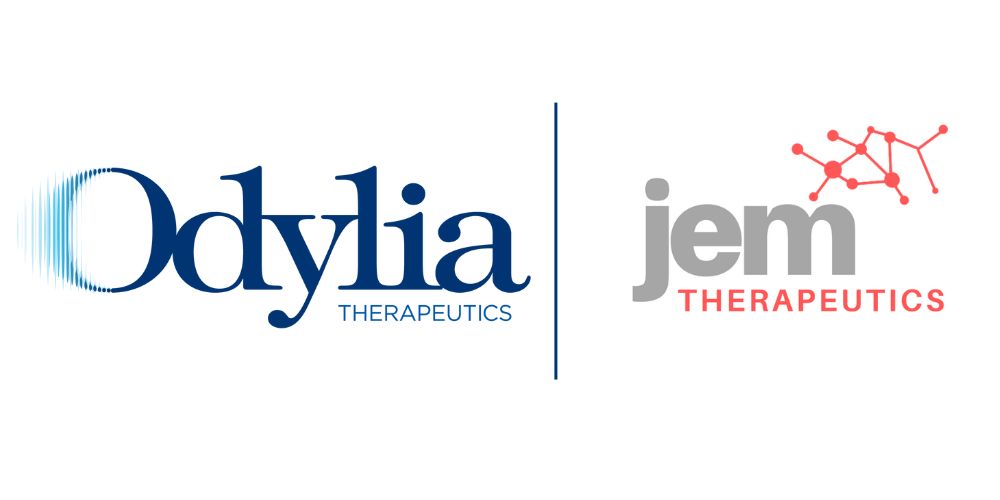 01 Mar

Odylia Therapeutics Announces Partnership with JEM Therapeutics to Accelerate Drug Development Efforts for TECPR2-Related Disease

Atlanta, GA — March 1, 2023


Odylia Therapeutics, a nonprofit biotechnology company, announced a partnership with JEM Therapeutics, a public benefit corporation whose mission is to discover cures for rare diseases by advancing the field of gene and cell therapy. Through this partnership, Odylia will accelerate development timelines for the current programs in the JEM portfolio by developing and implementing the scientific strategy.

JEM Therapeutics currently focuses on developing treatments for spastic paraplegia 49 (SPG49), a TECPR2 Related Disease, and other pediatric neurodegenerative diseases with a high unmet need.

Michael Kaplan, MD, Chief Executive Officer at JEM Therapeutics says "JEM Therapeutics is dedicated to helping those who truly need it the most.  Our goal is to accelerate progress as quickly as possible so we sought a partner who had the depth of expertise to provide guidance on scientific strategy, but who could also give us insights into the financial and operational aspects of our company's growth.  But what really stood out about Odylia was their accessibility and personal touch.  They are as committed as we are to rare disease patients and that's a quality that we highly value and is critical to our success. We look forward to collaborating with Odylia as JEM continues to expand its business objectives to further transform the lives of those affected by neurodegenerative diseases around the world."

Ashley Winslow, PhD, President and Chief Scientific Officer at Odylia Therapeutics said, "We are excited to be working with JEM Therapeutics to bring transformative medicines to the TECPR2 community. Given Odylia's expertise in gene therapies and rare disease, we believe we can increase the likelihood of success for JEM's portfolio and accelerate timelines to the clinic, starting with TECPR2."

—

For Odylia Therapeutics media inquiries, please contact:
Ellynn Szoke, Managing Director
eszoke@tieconsulting.us
973-761-4403

For JEM Therapeutics media inquiries, please contact:
partnerships@jemrx.com

About TECPR2 and SPG49

Loss-of-function mutations in the TECPR2 gene cause spastic paraplegia 49 (SPG49). TECPR2 encodes a protein implicated in the autophagy pathway which is critical for the development and function of the central nervous system. Children with SPG49 are often diagnosed with symptoms including global developmental delay, intellectual disability, central apnea, muscular hypotonia, and recurrent respiratory infections. There is currently no FDA approved treatment for this disease. To learn more, please visit https://JEMrx.com

About JEM Therapeutics

JEM Therapeutics is a global biopharmaceutical company, founded by two fathers of children affected by TECPR2 neurodegenerative disease, focused on the discovery and development of novel, potentially curative therapeutics for neurodegenerative diseases. The company has built a diverse portfolio of therapeutic candidates by revolutionizing the traditional model through unparalleled collaborations with industry leaders, doctors, scientists, academia, and patient organizations worldwide. This commitment to serious rare and orphan disease has led JEM to new discoveries and approaches in the field of genetic medicine that aim to enable individuals to live longer, free of debilitating disease.  For additional information about JEM Therapeutics, please contact partnerships@jemrx.com or visit https://jemrx.com

About Odylia Therapeutics

Odylia is a nonprofit biotech focused on bringing life-altering and lifesaving treatments to those with rare diseases. We have expertise in both preclinical and clinical drug development for rare diseases. Our vision is to change how drugs are developed for rare diseases by focusing on the science and patient needs, rather than the commercial potential. We partner with the patient communities, researchers, clinicians, and financial donors to bring promising therapeutics to clinical trials. In addition to our gene therapy development pipeline, we partner with rare disease patient groups, early-stage gene therapy companies, and academic researchers and tailor our work to meet the needs of each group depending upon the stage of development and the level of support needed through our Brydge Solutions program. Patient groups, companies, and researchers interested in learning more about Odylia Therapeutics' services should contact us at info@odylia.org. For additional information, visit https://odylia.org, and follow us on Twitter and LinkedIn.

About Brydge Solutions

Odylia partners with rare disease communities to deliver a new generation of innovative therapies for rare diseases through the Brydge Solutions program. By providing patient advocacy organizations, industry, and academic partners with expertise in rare disease research, drug development, and program management, Odylia empowers partners and provides the resources to help groups maintain momentum and control over their interests. These partnerships range in scope from deliverable-based landscape analyses, long-term, ongoing scientific guidance, and portfolio management, as well as operational and financial insights to accelerate growth.