11 Jul

Odylia Therapeutics Announces Promotion of Ashley Winslow, Ph.D., to CEO

ATLANTA, Ga., July 11, 2023 –Odylia Therapeutics, a nonprofit biotechnology company focused on the development of treatments for people living with rare diseases, announces the promotion of Ashley Winslow, Ph.D. to Chief Executive Officer in addition to her role as Chief Scientific Officer. The appointment was effective as of June 29, 2023. Former Odylia CEO and co-Founder, Scott Dorfman, moved to Executive Chairman of the Board of Directors.

"I have been a part of the rare disease community for nearly two decades and the combination of Ashley's scientific background and innovative thinking will enable Odylia to accelerate drug development and partner effectively with the diverse landscape of stakeholders," said Scott Dorfman. "As Chairman of the Board of Directors, I look forward to seeing where she leads Odylia, both short-term and long-term."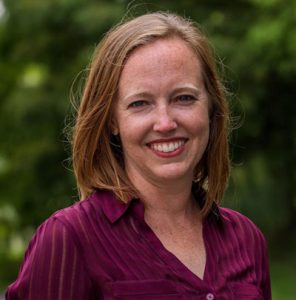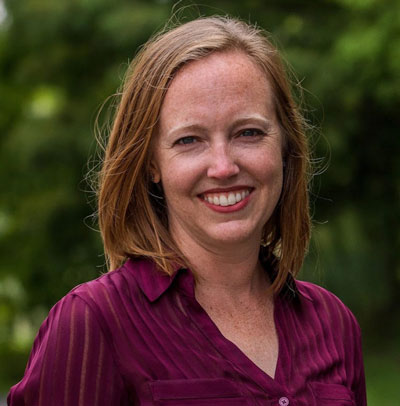 Scott founded Odylia Therapeutics, along with Luk Vandenberghe, in 2017, and has served as CEO and Chairman until this transition. Odylia was founded to address the challenges inherent in the current drug development system for rare diseases. As a nonprofit (501c3) biotech, Odylia prioritizes safety, efficacy, and appropriate technologies when investing in each rare disease program. Collaboration with the patient community is at the core of each drug development program.
Ashley joined Odylia in 2019 as Chief Scientific Officer and was promoted to President in 2022. Winslow earned Bachelor's degrees in Chemistry and Anthropology from the University of Florida, and received her PhD in Medical Genetics from the University of Cambridge. She completed her postdoctoral work at Massachusetts General Hospital and Harvard Medical School. Before joining Odylia, Ashley worked in the Precision Medicine and Human Genetics and Computational Biomedicine group at Pfizer and the Orphan Disease Center at the University of Pennsylvania. She has experience overseeing drug development from target discovery to early phase clinical programs and brings to Odylia more than 15 years of drug development experience in academic, industry, and nonprofit sectors. Ashley serves on the International Angelman Syndrome Research Council (INSYNC-AS), CHAMP1 Scientific Advisory Board, the Innovative Genomics Institutes (IGI) Affordability Task Force, and the RARE-X/Global Genes Scientific Advisory Board.
—
Media Contact:
Ellynn Szoke, Managing Director
eszoke@tieconsulting.us
973-761-4403
About Odylia Therapeutics
Odylia is a nonprofit biotech focused on bringing life-altering and lifesaving treatments to those with rare diseases. Our vision is to change how drugs are developed for rare diseases by focusing on the science and patient needs, rather than the commercial potential. We partner with the patient community, researchers, clinicians, and financial donors to bring promising therapeutics to clinical trials. Our programs include preclinical programs in RPGRIP1-associated retinal dystrophies and Usher Syndrome. For additional information, visit odylia.org, and follow us on Twitter (@OdyliaTx),  LinkedIn (Odylia Therapeutics), Instagram(@OdyliaTx), and YouTube (@OdyliaTx).